Traffic in the Atlanta metro can be a nightmare. Lucky for us, there are plenty of happy hour spots in Cobb County to help us avoid the rush-hour traffic. After a long day at work, when it's finally time to relax and enjoy a few cocktails and snacks before heading back home, keep this list handy. It includes eight of the top happy hour spots in Cobb County.
If you live or work in Marietta, Smyrna, Kennesaw, or any other city or community in Cobb County, we want to know what you think. Let us know if we missed one of your favorite spots.
And please note, the prices and hours of these happy hours may change, so check the websites of these businesses before stopping in. Or just roll the dice and take advantage of whatever discounts on food and drink are offered when you arrive. And of course, be smart and stay safe as you enjoy these deals on food and drinks!
1. Red Sky Tapas
Are you looking for some tasty snacks to tide you over until dinner? Red Sky Tapas offers plenty of delectable choices including a Lobster Mac and Cheese, Cajun Shrimp and Grits, Bacon-wrapped Jumbo Sea Scallops, and much more. Their tapas menu is all priced at $8 or less. Customers also enjoy many of their favorite cocktails such as the Cosmopolitan or the French Martini. $5 martinis and select cocktails are available on Tuesdays and Thursdays. Red Sky also observes some of our most important holidays such as National Drink Beer Day, National Rum Day, and National IPA Day.
Happy Hours: Monday-Friday 4 pm-6 pm
2. WR Social House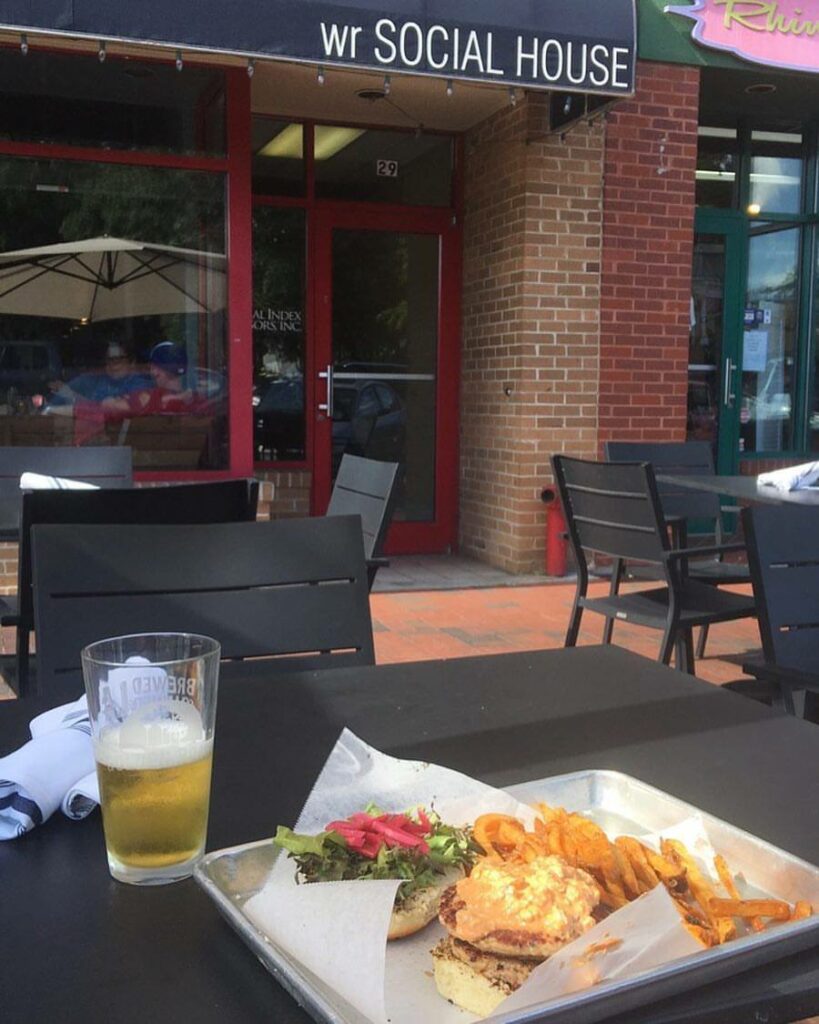 For those that work near Marietta Square, WR Social House is the perfect spot to hang out with family or co-workers. The Social House offers some of the best happy hour deals in Cobb County. Enjoy tasty appetizers of fried pickles, which come with remoulade dipping sauce, or their famous oysters. In fact, during happy hour, oysters are only $1 each! A customer favorite is the Salmon Tartare. The salmon has a nice citrusy taste and is spread onto a crispy grilled sourdough with mascarpone cheese. Buy $2 beers and $2 tacos on Tuesday and get those $1 oysters on Friday and Saturday.
Happy Hours: Tuesday, 5 pm to close, Friday 3 pm-7 pm, Saturday, 3 pm-5 pm
3. Center Street Tavern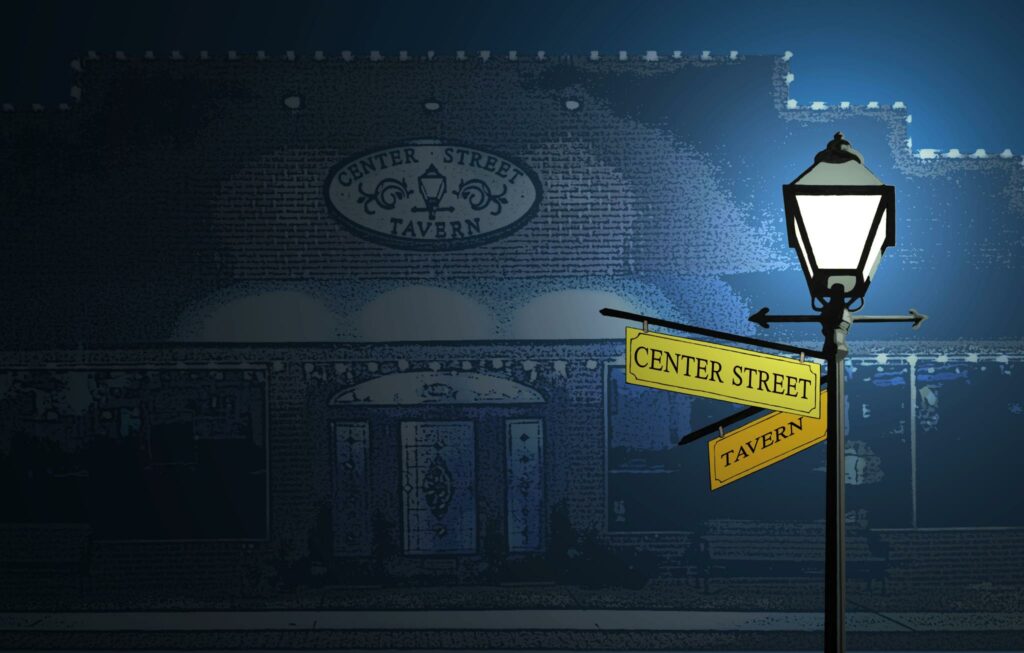 Looking for a nice place to work while still snacking on delicious food? The Center Street Tavern is a casual spot that offers free WiFi along with pub food and drinks. On Thursdays, enjoy a handful of happy hour drinks such as Jager shots, Gin house martinis, and tavern brew pints. For beer lovers, the Tavern has both craft and domestic beers. With a selection of IPAs, crisp hard ciders, and dry stouts, there's something for everyone. Take advantage of a $2 tavern brew pint, $5 jager shot, or $6 vodka or gin house martini (but maybe not all at once).
Happy Hours: All-day Thursday
4. Hudson Grille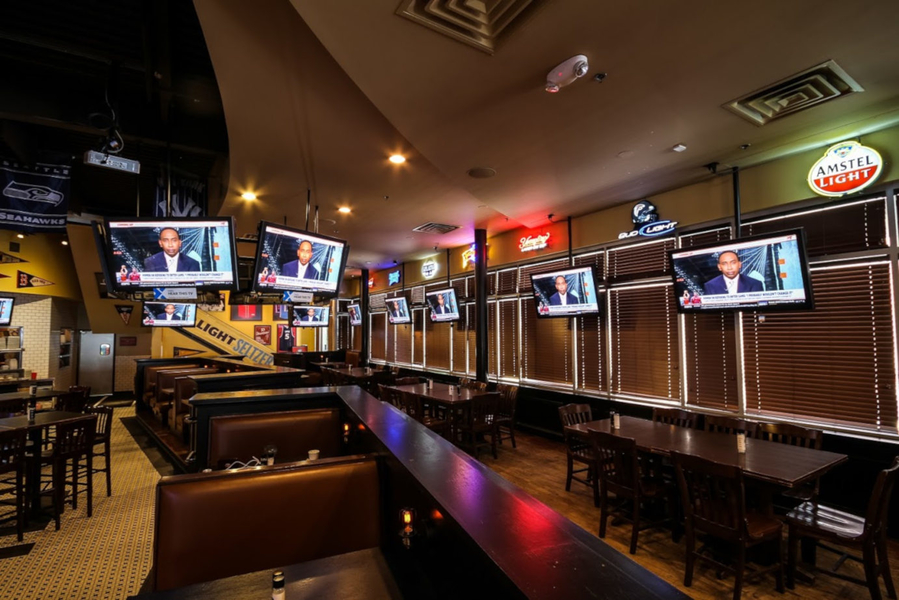 If you're scouring the county for the best spots for cheap eats, you'll be hard-pressed to find a better place than Hudson Grille. The beauty of this place is that their specials are available all day every day. Hudson Grille offers $3 drafts, $3 shorties, and $5 cocktails, so you can enjoy drinks without feeling guilty about your spending.
Stop in on any given Tuesday and get 2-for-1 appetizers. Take $5 off Big Plates after 5 pm on Sundays and enjoy 3 for $10 lunches between 11 am to 3 pm on weekdays which include a non-alcoholic beverage, soup or salad, and an entree. Hudson's also offers customers a special VIP program where they accrue points to redeem for discounts on menu items. The program is free to join and you earn double points on Mondays. That makes for a lot of happy hours.
Happy Hours: Deals available all day, every day
5. Hook Line & Schooner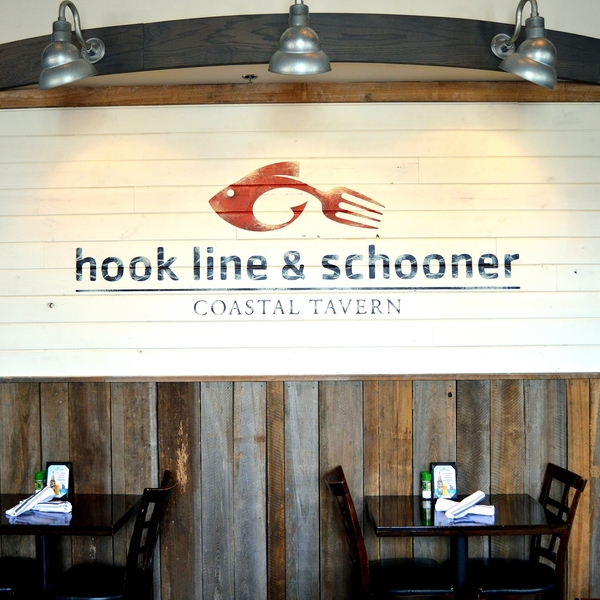 There's no better way to end your workday than with fresh seafood while pretending you're at the beach. Enjoy everything from delicious sandwiches, salads, and mouth-watering steaks in a casual yet somehow upscale environment. Hook Line and Schooner offers all of your favorite seafood items such as raw oysters, peel-and-eat shrimps with cocktail sauce, crab legs, surf and turf, lobster rolls, and much more. The deals differ from day to day. For example, stop in on Tuesday through Thursday between 4:30 pm to 6:30 pm for half-priced shrimp. Wednesday offers half-priced bottles of wine and Thursdays features $1 oysters after 6 pm. Try to eat just one, it can't be done. Get $4 Mimosas and Bloody Marys all day long on Saturday and Sunday.
Happy Hour Times: Tuesday-Thursday, 4:30 pm to 6:30 pm plus daily specials
6. SuBourbon Bar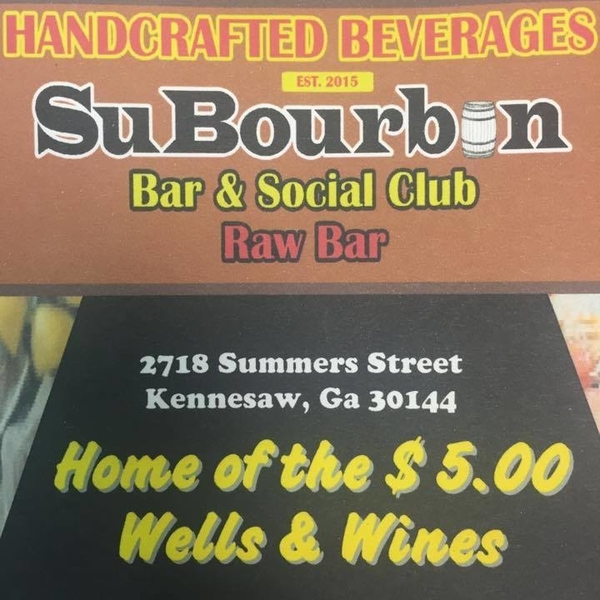 The SuBourbon Bar is the perfect pub. Designed to cheer you up after a long grueling day of work, they cater to those people who enjoy the perfect craft beer, cocktails, seafood, and live music. Tuesdays are the best days to stop by when patrons can enjoy $2 draft beers, $2 well drinks, and $10.99 crab leg dinners starting from 5 pm. Their full menu is served every night until 3 am so you can make it the final spot of your night out in Cobb County.
There are also plenty of other things to like about SuBourbon Bar, such as their Live DJs, poker, karaoke, darts, and live local bands. Not to mention the two big screens and 21 large screens where you can kick back and enjoy a Falcons or Braves game.
Happy Hour Times: Sunday-Saturday, 5 pm to 3:30 am
7. Capers Restaurant and Bar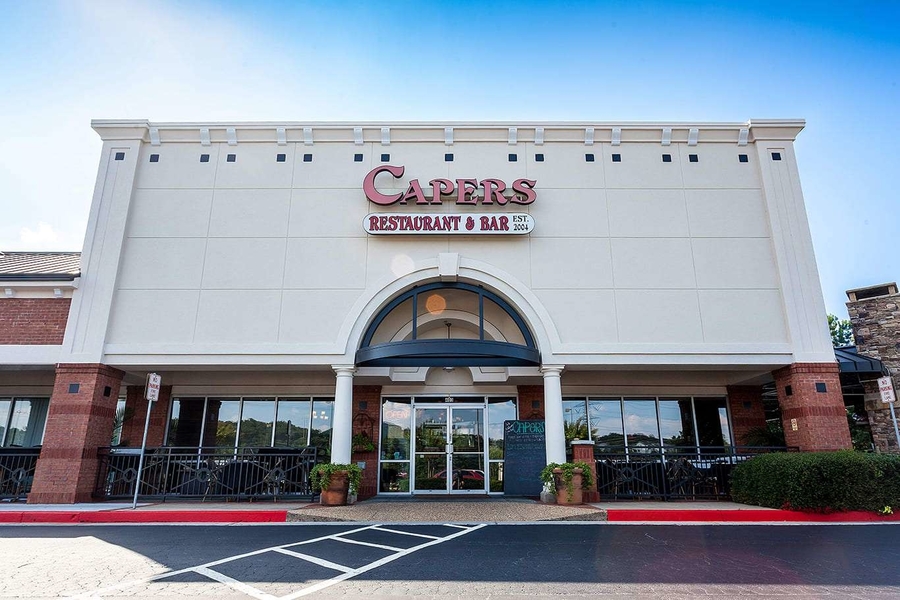 Kennesaw residents know you can't go wrong when you visit Capers restaurant. They are best known for offering American renditions of timeless Italian classics. You better show up hungry because portions are quite large. Enjoy popular dishes like Garlic Sauteed Crab Fingers, Homemade Bruschetta, Hawaiian Ribeye, and Jumbo Fried Shrimp. Their drink specials change daily so check with your server about the day's deals. Take advantage of half-priced appetizers on Monday through Friday.
Hours: Wednesday-Sunday, 11 am-10 pm
8. Red and Terry's Timbers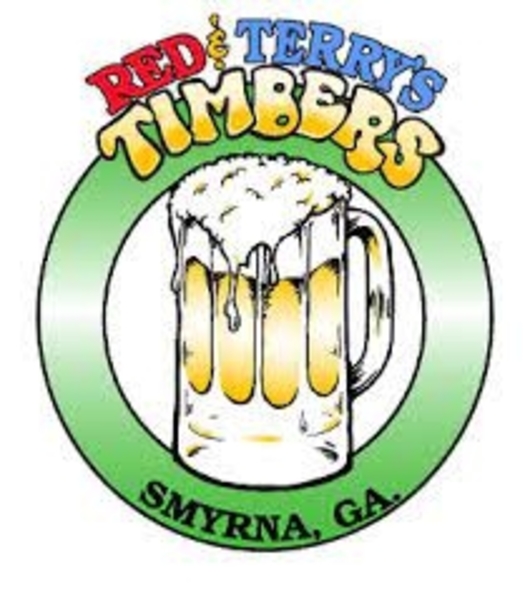 Stop by Smyrna's oldest tavern, Red and Terry's Timbers. This neighborhood spot is a go-to destination for great bar food, drinks, and fun group activities. Unlike restaurants that offer a sparse happy house selection, this restaurant offers unique deals every day! Take advantage of discounts that include 50 cent wings on Monday with $2.50 for domestic pints, $1 tacos and $3 Margaritas on Thursdays, and a $10.99 ribeye steak dinner on Saturday. If Saturday's ribeye dinner doesn't satisfy you, come back on Sunday morning for the Ribeye Bruch which is available until 3 pm. After you've eaten your fill at Red and Terry's stick around and enjoy the activities of Texas Holdem Poker, open mic jam sessions, and karaoke.
Hours: Daily deals, Monday-Sunday, 11 am–2 am